Concord Historical Society Annual Dinner Meeting – March 15, 2018
This year's annual dinner meeting, held at the Oakhurst Country Club, was well attended and high-spirited. Throughout the evening a series of pictures was projected showing the progress to date at the Concord Museum and Event Center, a topic of great interest and excitement.
President Lloyd Crenna also had the pleasure of sharing a miniature proof of the seven-foot statue of Concord founder Don Salvio Pacheco that will be unveiled at Todos Santos Plaza during 150th anniversary festivities on July 4th.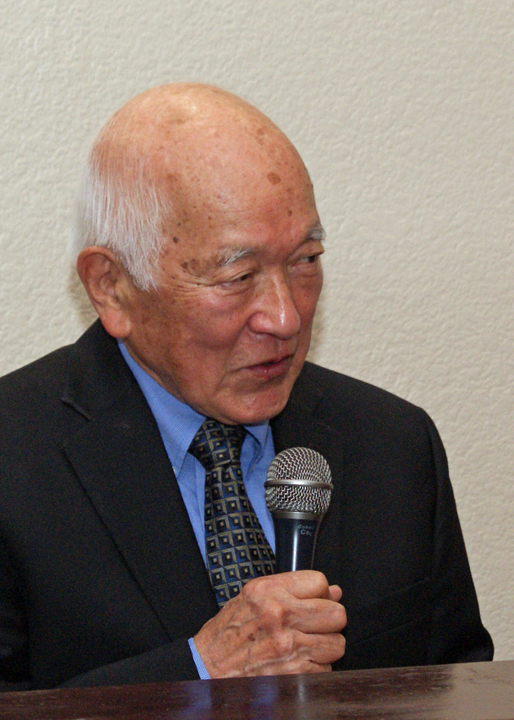 Once dinner and business had been addressed, we settled back for an engaging and insightful talk by Eizo Kobayashi. His presentation, "Life after the Internment Camp," told his story, the story of a young Japanese-American man in post-WWII America completing his education, pursuing a career, and raising a family here in Concord.