The Concord Historical Society was formed in 1970 after the destruction of the Lambert Bakery in 1967.
Our goal was to preserve the rich history of Concord, California and share it with the community. We have obtained that goal through the generosity of Ruth Galindo and the City of Concord with acquisition of the original 1856 Galindo Home. In 2013 with community support, the Society was able to obtain, move and restore the former Masonic Temple which original resided along Galindo Street. These two buildings now reside on the Heritage Center and are open to the public on specific days and by appointment.
Also available to the public is access to the Resource Center located in the restored Masonic Temple now referred to as the Concord Museum and Event Center (CMEC) which stores almost 2,000 pieces of history and artifacts directly related to the unique community formerly known as Todos Santos and now known as Concord.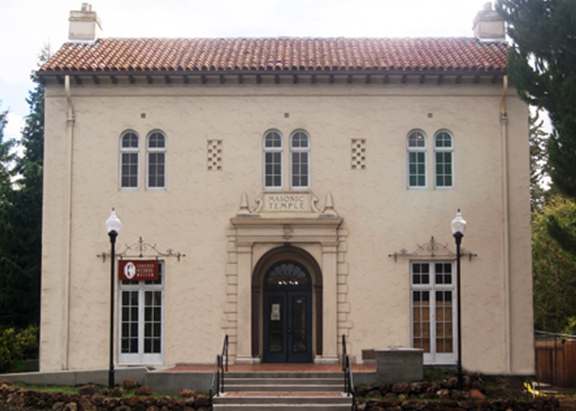 Most recently was the opening of the Concord Museum located on the second floor of the CMEC adjacent to the Resource Center. You are invited to visit on specified days and times, or make special arrangements for a visit.
The Concord Historical Society was instrumental in listing two buildings constructed by Concord's founders in the National Register of Historic Places; the Fernando Pacheco Adobe built in 1851 and the Francisco Galindo house dating from 1856, a third building, the Salvio Pacheco Adobe built in the 1840's, is a registered California State Historical Landmark.
A landmark ordinance adopted by Concord has resulted in the identification and preservation of more than thirty additional sites and structures with historical significance. These can be enjoyed on a walking tour of the community. A map and history of each location can be found on our website, concordhistorical.org.
Membership in the Concord Historical Society ensures you receive a copy of our quarterly Newsletter, The Concord Historian, and provides many opportunities throughout the year to enjoy special activities and events. Depending upon the level of your
membership, you might also receive free admission to the Galindo Home and/or the Concord Museum.
The Heritage Center is the perfect rental location for large parties and meetings with its beautiful gardens, gazebo and large catering kitchen.