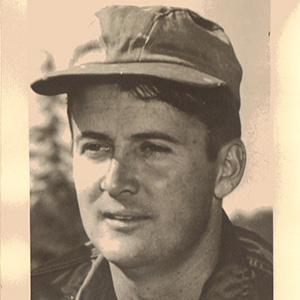 Educator, Athletic Coach
1924 – 2013
SPOTLIGHT ON THE HONORARY BOARD – Hart Fairclough
By Lloyd Crenna
I, and many others, have known Hart since studying advanced math or playing interschool athletics at Mt. Diablo High School. Hart burst onto the Mt. Diablo High scene in 1951 as a 26 year old, fresh out of college and full of energy and enthusiasm. He and his spouse, the former Betty Joanne Blankeship, almost single handedly transformed Mt. Diablo into a powerhouse of athletics and school spirit during their time teaching at the school from 1951 to 1969.
Prior to college he had served a tour during WWII in England, France, Luxembourg, Belgium, Holland and Germany with the 1256 Engineering Battalion, US Army. After leaving the Army he received a Masters in Physical Education from UC Berkeley. He moved to Concord and, after meeting Betty also a teacher at Mt. Diablo, they married and moved to their home at the foot of Mt. Diablo in Walnut Creek where they raised four daughters.
Hart distinguished himself as a football and track coach at Mt. Diablo, his football teams having 10 winning seasons, a record of 66 wins, 50 losses and 8 ties. His teams were conference champions in 1958 through 1960, 1962 and 1963. He coached the North football team to a 7-2 victory in the 1961 High School North/South Shrine All Star Game in Los Angeles. Hart also coached the Mt. Diablo track teams in 1951-1959 won the Conference Championships and North Coast Section in 1955 in 1956. The 1955 Mt. Diablo Yearbook was dedicated to his honor.
During his tenure as Head Coach of the football team, Hart was the first coach to require face bar protection and to require mouth guards for the players, getting a group of local dentists to volunteer their time to fit the players. He also was honored by being selected as an Advisory Coach for the High School North/South All Star Game, and for the years 1966 -1985 was  an Advisory Coach for the Cerebral Palsy Alameda/Contra Costa All Star Football Teams. He was the Diablo Valley Athletic League Commissioner from 1972 -1988 and in 1986 he was named North Coast Section Track "Honor Coach" and in 1999 he was the recipient of the North Coast Section track "Phil Hempler Lifetime of Service" Award.  In 1969 he was named Coach of the All Decade Football Team.
In 1967 he introduced the "Old Timers Football Nite" to Mt. Diablo. He and Betty started the Mt. Diablo Rally committee and introduced Pom Pom Girls and Card Stunts to the school. Several of his student athletes went on to have successful careers, including John Brodie, Dan Colchico, Craig Morton, Kent Nance, Charlie Browning and Stan Gaunt. Hart was inducted into the Mt. Diablo Sports Hall of Fame in 2003 and the Mt. Diablo High School Stadium was renamed the Coach Hart Fairclough Stadium in his honor.
Hart Fairclough influenced generations of Mt. Diablo High boys and girls in many ways: in coaching athletics, sportsmanship, school spirit,teaching and by his enthusiasm and dedication. The Concord Historical Society is very happy to honor Hart Fairclough and for him to have honored the Society by his support of our mission.