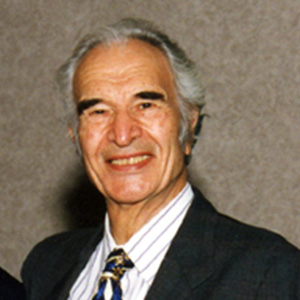 DAVE BRUBECK
December 6, 1920 – December 5, 2012
Dave Brubeck, our beloved friend and Honorary Board member, died on December 5, 2012, just short of his 92nd birthday. The world of music is smaller with his passing. Dave was born in Concord, California, in 1920, the son of Elizabeth Ivey Brubeck, Concord's classical piano teacher, and Pete Brubeck, a cattle rancher. Dave spent his first 12 years in Concord sharing time with his mother's music instruction and his dad's love of ranching. At that time, his dad had a ranch in nearby Clayton, which is now the location of the Oakhurst Country Club and the Pavilion.
Dave was an esteemed member of the Concord Historical Society's Honorary Board. He shared many of his memories of growing up in Concord with the Society. He liked to refer to Concord as his "cow town" and recalled that his mother liked to say she "lived in the shadow of Mount Diablo." His mother taught music to many in Concord and presented performances in her own music studio, at the high school auditorium, and on the Masonic Temple stage, where Dave performed with his brothers and with his friend, Bob Skinner.
Dave recalled early bands in Concord: the Portuguese band in the Holy Ghost Parade, the Portland Cement Company band, and the Redmen. He mentioned that he was very proud of Concord's music heritage, as carried on by the international champion Concord Blue Devils marching band. He also recalled that most of the players in several early bands of notoriety came from the Concord-Martinez-Clayton area, such as the Henry Brubeck Band, the Gil Evans Band, and the Del Courtney Band. As a boy, Dave was a Boy Scout, delivered the newspaper after picking them up at the O&A train station, played with the other kids in Todos Santos Plaza, swam at Russelman Park on Mount Diablo and roamed the hills of the Keller Ranch in Clayton where his father managed the property. When helping his dad with cattle roundups, he was only allowed to rope small yearlings because his mother was adamant that he not injure his fingers. (His uncle had lost a finger while roping.) She maintained hopes that Dave would make piano his life's work.
Dave moved from Concord to join his father on a 45,000-acre cattle ranch in Ione, California, which his dad managed as its herdsman. Dave lived with his dad on their own smaller cattle ranch where Dave's dad had given him a small herd of 4 cows. He aspired to be a large animal veterinarian all the while continuing his interest in music, playing a guitar and singing. He remembered the old cowboy western songs of that day and could sing them at the drop of a hat. After graduating from high school, he attended the College of the Pacific in Stockton, California, in the veterinary school but soon recognized, at the suggestion of a professor, his heart was in music. Dave transferred to that discipline. A story Dave liked to tell is that after almost completing the music program the dean discovered that Dave did not read music proficiently and told Dave he would not be graduated. Several music professors came to Dave's defense pointing out that he was very good at counterpoint and harmony. The dean relented but conditioned his approval on Dave promising never to teach music! What an ironic and fortuitous outcome for us all, considering Dave became one of the jazz world's greatest composers and musicians.
Following graduation Dave was drafted into the Army in 1942; he served in France. This was where he met his good friend and music collaborator, Paul Desmond. Following his discharge from the service, Dave and his new spouse, Iola Whitlock Brubeck, moved to Oakland where he studied at Mills College under Darius Milhaud, who encouraged Dave to explore his interest in new and different rhythms. Dave's older brother was a teacher there under Mihaud and had asked Mihaud to accept Dave as a student.
Dave and Iola were married for 70 years and raised five sons and a daughter – a testament to them both. Iola was instrumental in creating the very successful college tour by the Brubeck Quartet in 1958, and the writing and presentation of the "Real Ambassadors," a jazz musical commemorating the group's journey around the world for the US State Department. Their relationship proves the old adage that behind every great man there is a great woman.
Dave often used his stature in music to oppose what he felt were the unjust actions of others. In 1958, at the peak of his early fame, he refused to perform in South Africa when officials there insisted that he perform with an all white band. Because Dave's bassist, Eugene Wright, was African-American, he said, "No thanks." He and his group also refused to play at colleges, universities, and jazz clubs that were not integrated.
Dave's Quartet and Louis "Satchmo" Armstrong, with a group of other American musicians, performed a world tour for the US State Department in 1958. They became known as the "Real Ambassadors" in recognition of the fact that their music performances broke all political barriers with the people, real or imagined, that were presented by the various government administrations. He was the recipient of many awards, including the Grammy Lifetime Award, the Benjamin Franklin Award for Public Advocacy, the California Hall of Fame, the Notre Dame Laetare Medal, the Downbeat Hall of Fame, the National Medal of Arts, Grammy Lifetime Achievement Award, and culminating with the 2010 Kennedy Center Lifetime Achievement in the Performing Arts Award. Beyond his music success, Dave was a gracious gentleman and a loving family man. We will miss him greatly. Fortunately, his music will live on as long as music is played.